JOIN OUR CAT-MUNITY TODAY!
​Subscribe to:
Enter drawings to win free prototypes (early access), t-shirts, game copies, and even to get your cat in the game!

Receive monthly update on our progress right up until launch
Get a FREE Hissy Fit pin added to any pledge.
(design to be determined)
In this cooperative card game of carefully-coordinated cat coaxing, you and your fellow humans are trying to get your cat into the carrier. But be careful, or this trip to the vet could turn into a trip to the emergency room!
​
To win, you must guide the cat along the path and into the carrier by using treats, distractions and strategies from the Human Cards. Plan your actions, dress your wounds, and build combos to thwart the cat's defenses and steadily lead it
into the carrier before time runs out.
​
But each turn, Cat Cards are drawn to make the cat run, hide, scratch, or have a total conniption!
If the cat has too many "Hissy Fits" or you suffer too many scratches, the cat wins.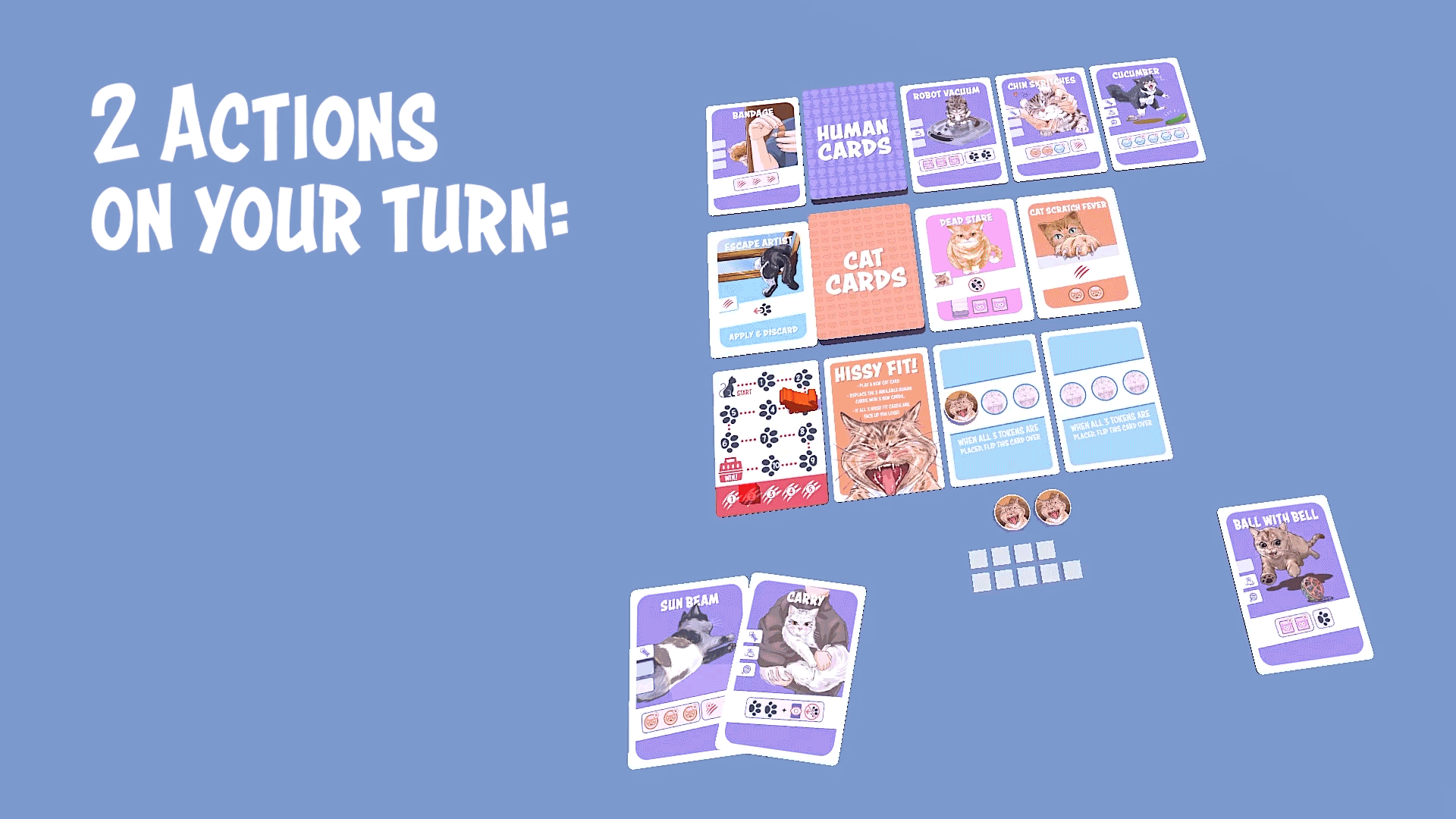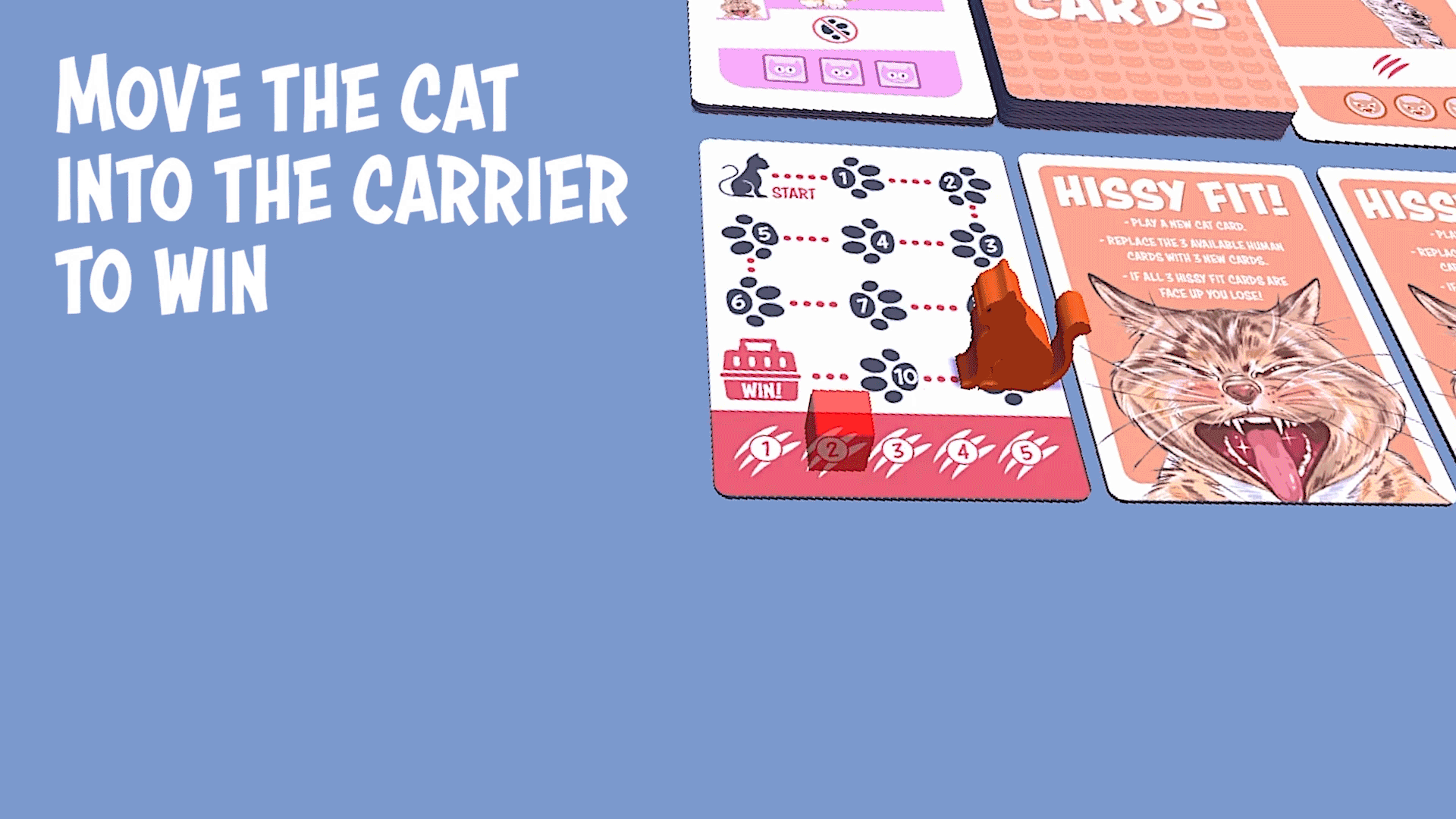 Subscribe below to get a free Hissy Fit pin with any pledge, join our cat-munity on your favorite social channels, receive monthly updates on our progress, and enter drawings to win FREE game prototypes (before manufacturing is complete!), t-shirts, copies of the game or even get your own feline master featured in the game!
© 2022 - Stone Age Distractions